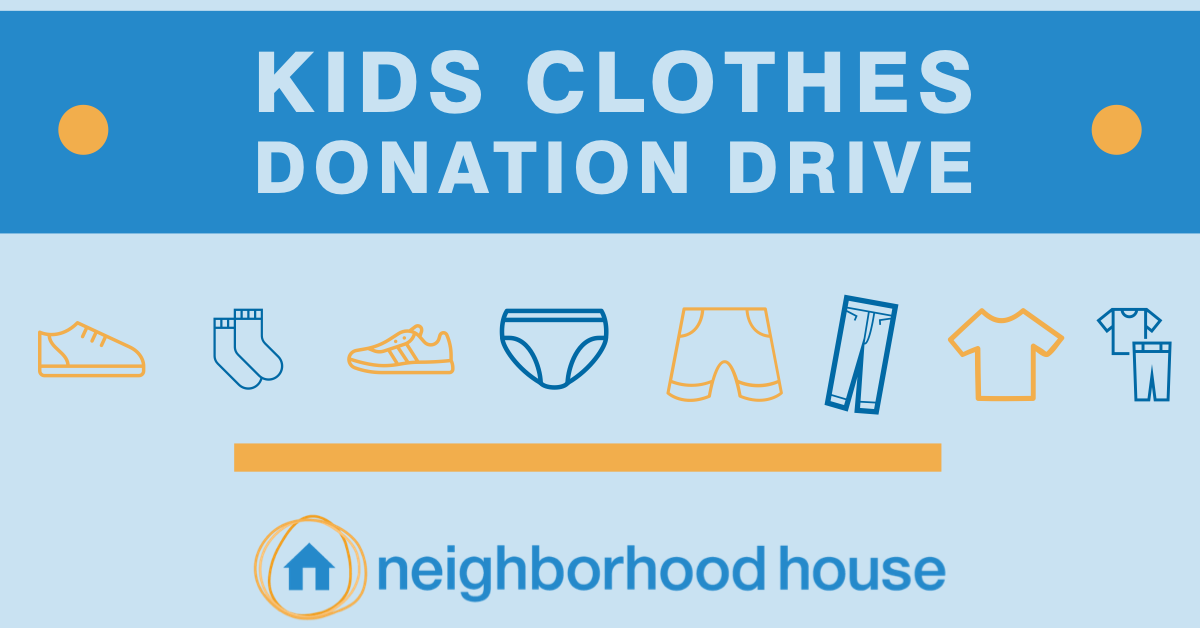 Neighborhood House Children's Program has been seeing a few kids having daytime wetting accidents lately. This is a symptom of stress and anxiety, feelings we've all been experiencing often. Our Caring Closet is running low on emergency clothes, and we're in need of new underpants, gently used kids clothes, and kids shoes. Any quantity is appreciated. To arrange a safe social distance drop off, please contact our Community Engagement Coordinator Heather via email or at 802 359 2056. Thank you!
It takes a lot to keep our programs up & running, but even little things like crayons, snacks, or DVDs make a big difference. Help make dreams come true by donating something from our wish list!
Toddlers
Diapers sizes 4 – 6
Baby wipes
Gloves
2-3T underwear and pants
Toddler toothbrushes
Preschooler
Sanitizing wipes
Gloves
Pants size 3T, 4T, 5T
Close-toed shoes size 7-11
Underwear size 3T, 4T, 5T
School Age
Sanitizing wipes
Gloves
STEM kits for school age kids
Kitchen, cooking, and baking supplies
First aid supplies (especially Band-Aids)
Adult Day Services
Men's Sweats and shirts sizes Medium to XXL
Women's Sweats and Shirts Sizes XS to XXL
Men's and women's socks
Wipes
Expo Markers Thick
Lysol Wipes
Nitro Gloves Medium and Large
Binders (2 inches)
Glue - White and Clear
100 pieces or less Puzzles
Word puzzle books
Bubble Talk card game
Bingo Prizes
Sensory Items or fidget toys
Toaster oven
Electric Skillets
Different sizes of mixing bowls
Kitchen mixing utensils
Amazon wishlists
Thank you for your interest in making an in-kind donation!
To schedule a donation delivery or for more information, please contact our Development Team at 801-363-4589