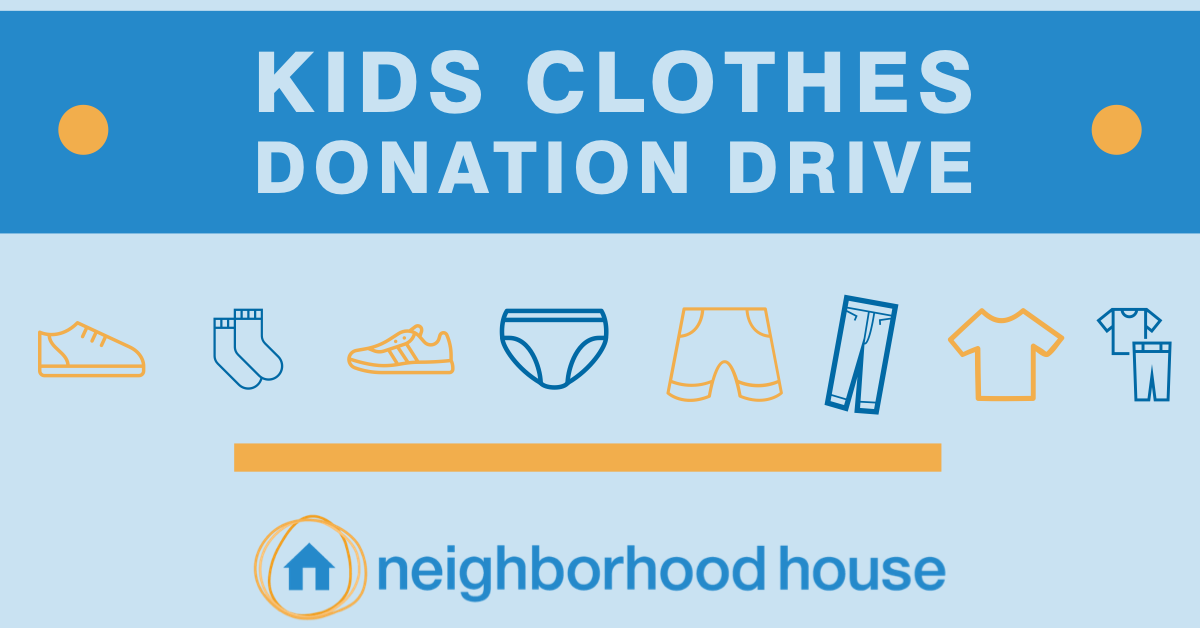 Neighborhood House Children's Program has been seeing a few kids having daytime wetting accidents lately. This is a symptom of stress and anxiety, feelings we've all been experiencing often. Our Caring Closet is running low on emergency clothes, and we're in need of new underpants, gently used kids clothes, and kids shoes. Any quantity is appreciated. To arrange a safe social distance drop off, please contact or at 801 363 4589 ext 108. Thank you!
It takes a lot to keep our programs up & running, but even little things like crayons, snacks, or DVDs make a big difference. Help make dreams come true by donating something from our wish list!
Toddlers and Preschoolers
Diapers sizes 4 – 6
Baby wipes
Latex Gloves
Toddler toothbrushes
Sanitizing wipes
Pants size 2-3T, 4T, 5T (especially boys)
Close-toed shoes size 7-11
Underwear size 2-3T, 4T, 5T - mostly boys
PPE gear
School Age
Sanitizing wipes
Gloves
STEM kits for school age kids
Pants & Underwear size: XXS, XS, S, M
Close-toed shoes size Youth 11-6
Expo Markers
Sharpies
Card games, board games, educational games/workbooks; field games/outdoor gear (kites, frisbees, sidewalk chalk, binoculars, bug "catchers", bandana's, reusable water bottles)
First aid supplies (especially Band-Aids)
PPE gear
Adult Day Services
Wipes
Expo Markers Thick
Lysol Wipes
Nitro Gloves Medium and Large
Binders (2 inches)
Glue - White and Clear
Bubble Talk card game
Bingo Prizes
Toaster oven
Different sizes of mixing bowls
sets of 1, 2,3, and 5-lb. hand weights for clients
Resistance bands (e.g., TheraBand) of varying tension strengths
LARGE PRINT word search books
Aquapaint sets
Adaptive eating utensils
Adaptive gardening tools
PPE gear
Colored placed mats (for client with vision impairment)
Clothing protectors
Amazon wishlists
Thank you for your interest in making an in-kind donation!
To schedule a donation delivery or for more information, please contact our Development Team.