TODDLER AND PRESCHOOL PROGRAMS
Walk through our doors and you'll immediately feel at home. We've created a fun, safe and loving environment at our Salt Lake center where children receive the educational and developmental opportunities needed for a healthy start in life.
Quality Programs for Children Ages
15 Months-5 Years Old
Our goal is to maximize each child's learning potential by stimulating intellectual growth, building self-confidence and developing social skills they'll carry into adulthood. Our activities encourage language development, creative expression, motor coordination and social and emotional skills. We are committed to ensuring children are ready to compete on equal footing with their counterparts of other socioeconomic status once they begin school.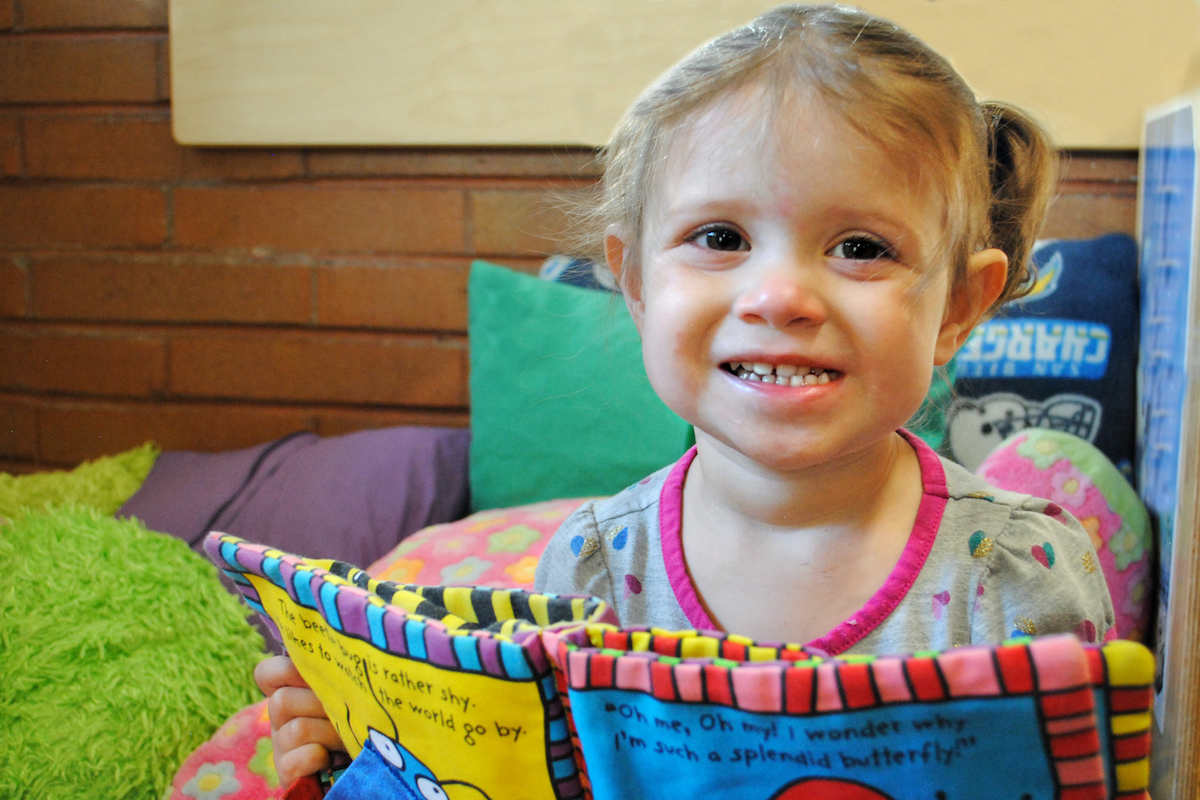 Our program gives children a strong foundation for social and academic success:
Nationally recognized curriculum, the Creative Curriculum
Intentional activities that impact the all the developmental domains for your child
Healthy, delicious meals and snacks prepared on-site
Safe, outdoor play space
Music and dance/movement program, reading time, art projects and games
Educational field trips
Intergenerational activities
Neighborhood House is the only non-profit in Utah with a sliding fee scale to achieve NAEYC (National Association for the Education of Young Children) accreditation, ensuring everyone has access to the highest quality early childhood care. Additionally we offer a bilingual staff person (Spanish/English) in every classroom, with activities in both languages. We are a state licensed facility that also accepts state child care assistance for those who qualify. See our Community Resources for more information. Parent Engagement opportunities such as monthly Family Fun Nights, Parent Teacher conferences, and individualized activities for your child to do at home together. See our Calendar for more information.
The Creative Curriculum
This curriculum promotes play. Jean Piaget, a Swiss psychologist and developmental theorist, recognized the importance of play its role in the development of logical thinking. According to Piaget, play serves many purposes and provides and excellent vehicle for learning. By handling many different materials, children learn to observe, compare, sort, and sequence. Their knowledge grows as they experiment, make discoveries, and modify their current thinking to incorporate new insights.
Purposeful, productive play is positively related to:
Memory development
Symbolic thinking
Positive approaches to learning
Positive social skills
Language and literacy skills
Math skills
Intentional activities that impact all the developmental domains for your child, which are:
Social-Emotional
PhysicalLanguage
CognitiveLiteracy
Mathematics
Science and Technology
Social Studies
The Arts
English Language Acquisition
For our Parent Community, see our Parent Handbook for program policies and procedures.
Are you a current client? See what's happening