Emphasize the people-plant connection in supporting health, wellness and environmental stewardship
Horticultural Therapy and Intergenerational Gardening
Adult program participants will be offered horticultural therapy all year long with the installation of a climate-controlled greenhouse and outdoor therapeutic garden space.
Horticultural Therapy is an evidence-based practice supporting individual health and wellness. Current research links this therapy to stress reduction, and improvement in mood affect, memory, task initiation, socialization, coordination, balance, and endurance.
Person-centered goals developed in this program support our recreational therapy program goals of improving or sustaining function in cognitive, physical, social and emotional domains.
Intergenerational gardening - provided as a feature of our "Grand-Friends" program - will support the children's nutrition curriculum and promote environmental stewardship.
Herm and Lauri Franks Intergenerational Sensory Garden
On a weekly basis, children and adults will be offered joint gardening activities, in greenhouse and adjacent therapeutic garden space, to strengthen social interaction between age groups, promote health and wellness, and support the nutrition curriculum objectives for children.
AHTA defines a therapeutic garden as a plant-dominated environment purposefully designed to facilitate interaction with the healing elements of nature.3 Therapeutic gardens are designed to provide a range of experiences supporting health and wellness.
In addition to therapeutic and socialization benefits, the Intergenerational Garden Program offers regular access to green space for children and adults living in an urban setting, thereby promoting an appreciation of the people-plant connection and the need for environmental stewardship.
The process of fruits and vegetables in the garden provides firsthand experience with fresh produce and supports nutrition curriculum objectives for young children.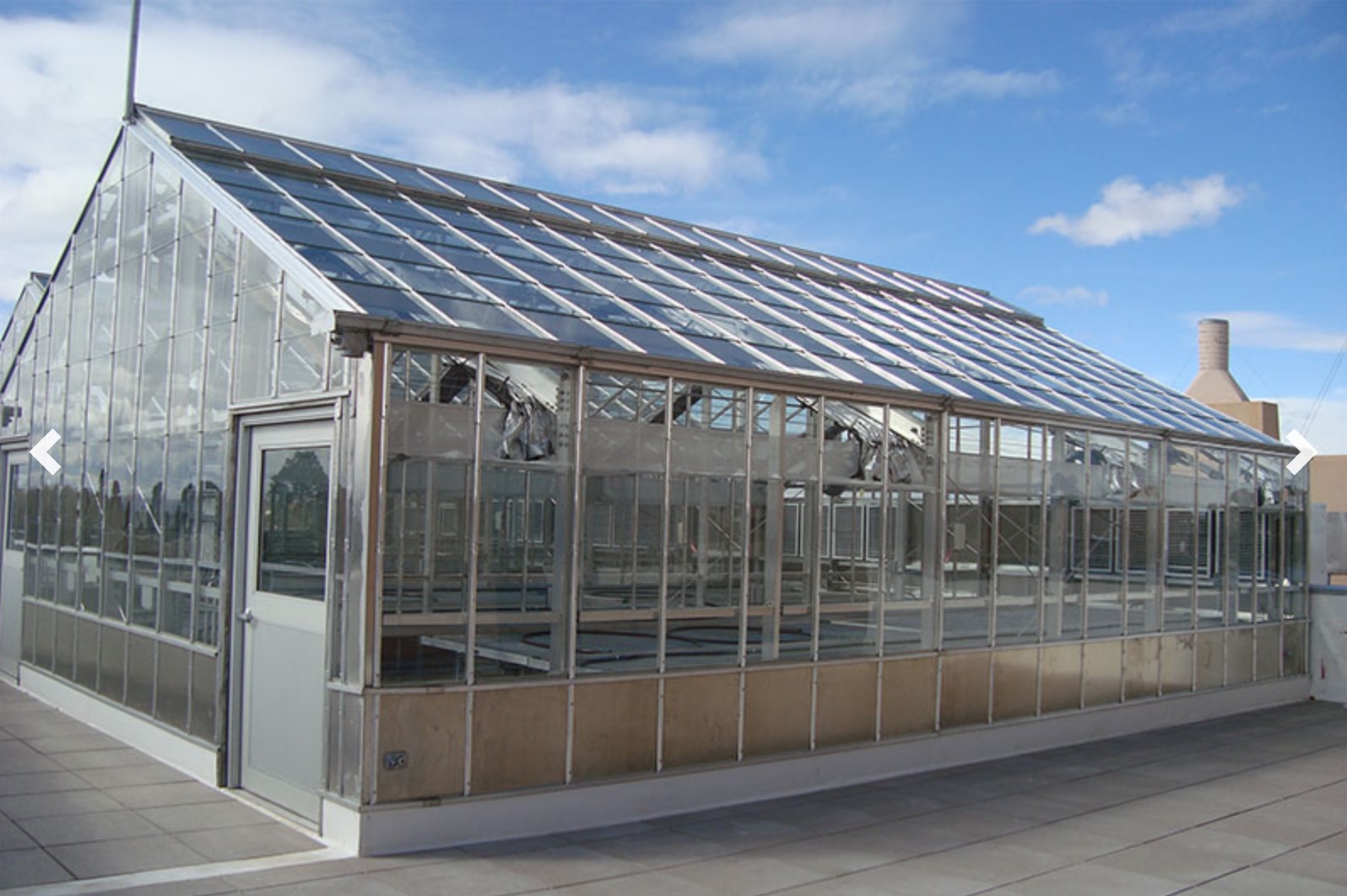 JB and Hillary Taylor Greenhouse
A climate-controlled, ADA accessible, 20 X 48 ft greenhouse offers the opportunity to engage in horticultural therapy and/or work in green space throughout the year.
Plants grown and propagated in the greenhouse (perennials, herbs, tropical plants, and vegetables) will be used to provide plant materials during the winter months, and to stock the outdoor garden.
A centralized workspace accommodates 8-10 adults and children working side-by-side, accompanied by staff and certified instructor.
Looking for different opportunities?
If you have any questions or if you are looking for other giving opportunities, please contact Executive Director Jennifer Nuttall: or 801-363-4589 ext. 102
Herm and Lauri Franks Intergenerational Sensory Garden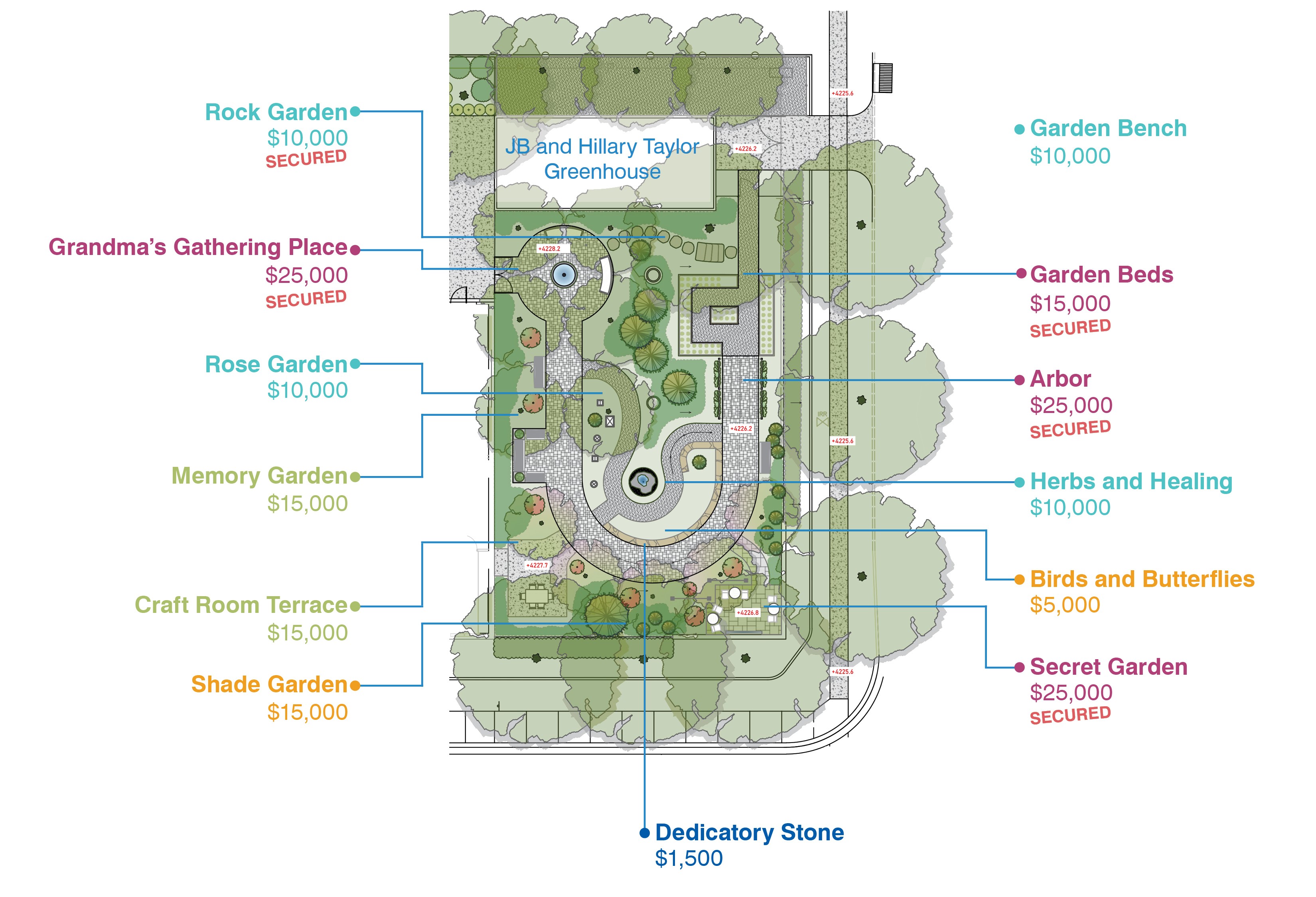 Therapeutic garden space will include the following experiences for children and adults:
Sensory garden
Healing garden
Food garden
Water features and other focal points
Shaded sanctuaries, group gathering site
Memory wall
Vertical gardens and raised beds to facilitate access at multiple levels
Wheelchair accessible, destination pathways
Who Benefits?
Families and caregivers in community who want their loved ones in day care to be fully engaged in evidence-based programs while they pursue employment and respite.
Aging and disabled individuals over 18 who are challenged daily by chronic conditions such as stroke recovery, TBI, developmental disabilities, seizure disorder, physical frailty, and dementia.
Children enrolled in Preschool and After School Programs at Neighborhood House.
How to Get Involved
Community support is needed for completion and maintenance of the greenhouse and garden, as follows:
In-kind donation or sponsorship of landscape design materials (paving stones, crushed stone for walkways, trellis and gazebo materials, water features, vertical garden planters, raised bed materials, and drip irrigation equipment).
In-kind donation or sponsorship of solar panels for greenhouse
In-kind donation or sponsorship of non-consumable greenhouse and garden supplies (standard tools, adaptive tools, pots, compost bins, plants, benches, trees, shrubs)
In-kind donation or sponsorship of consumable greenhouse and garden supplies (soil, mulch, seed)
Volunteer builders for small projects (construction of raised beds, and vertical planters, installing water features)
Volunteer builders for large group efforts (laying walkways, building gazebo and trellis, preparing ground garden beds)
Program Lead Details & Contact Information
Sarah Scott, Adult Program Director, is the primary contact for the Horticultural Therapy and Intergenerational Garden Program. She has graduate degrees in Business Administration and Gerontology, and undergraduate degrees in Special and Elementary Education. She holds a Certificate in Horticultural Therapy from the Horticultural Therapy Institute in Denver, Colorado.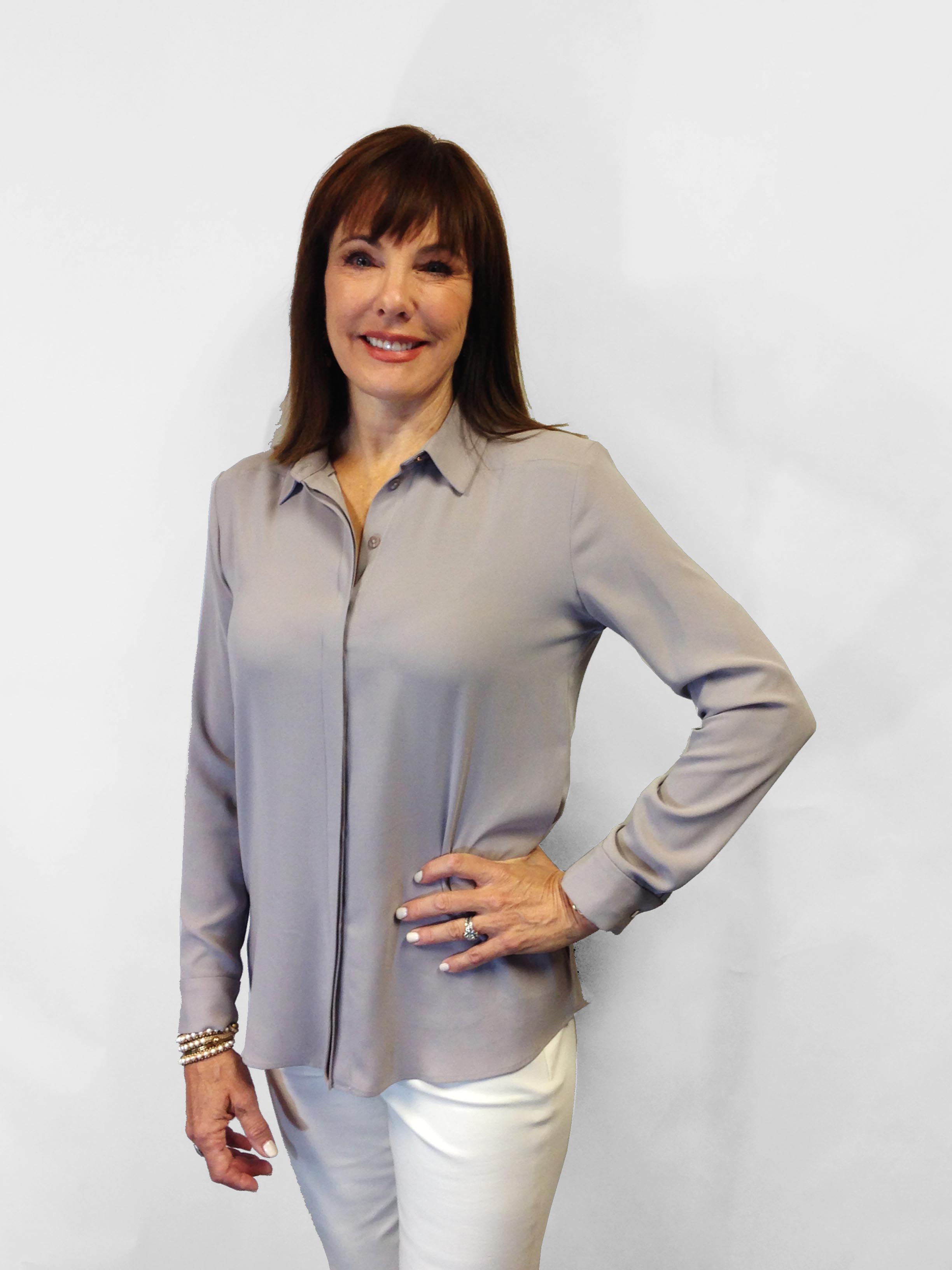 Sarah Scott
Adult Program Director
1050 W 500 S Salt Lake City, Utah 84104

801-363-4589 X121